CCF's Legacy Society
The Legacy Society honors those who have entrusted their charitable legacies to the perpetual stewardship of the Catholic Community Foundation and their generous commitment to the spiritual, educational, and social needs of our Catholic community.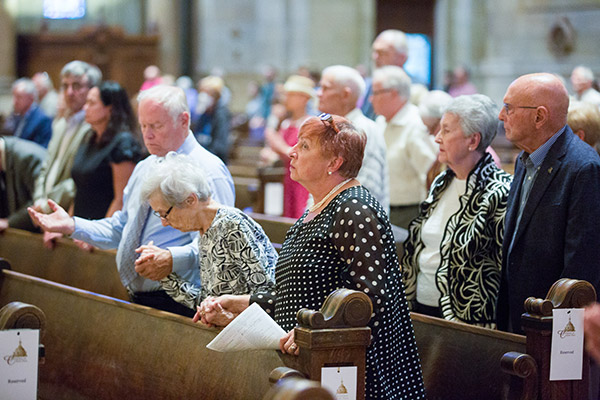 Our Legacy Society, established in 1995, brings together donors who want to make a permanent impact on the causes they care about the most.
You become a member of the Legacy Society simply by notifying us that you have entrusted your charitable legacy to CCF. We will welcome you into our Legacy Society and faithfully steward your legacy gift.
Benefits of Membership
In addition to professional administration of your fund(s), members enjoy:
Remembrance in prayer
Annual Legacy Society Mass and Reception with a bishop of the Archdiocese of Saint Paul and Minneapolis for your intentions
Special recognition in CCF's annual report
Invitations to CCF events, including Annual Investment Conference and Giving Insights forum series
President's updates on the state of CCF's work and impact
Access to gift planning resources
CCF's Legacy Society Members
To view the full list of CCF's Legacy Society members, please click here.
Further, many members of CCF's Legacy Society are also welcomed into the legacy society of the charity they choose to support.
For those who are interested to leave a legacy with CCF or have already included CCF in your estate, please fill out this Legacy Gift Intention Form.