Creating a Meaningful Retirement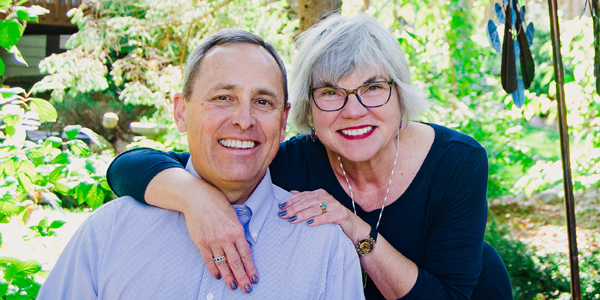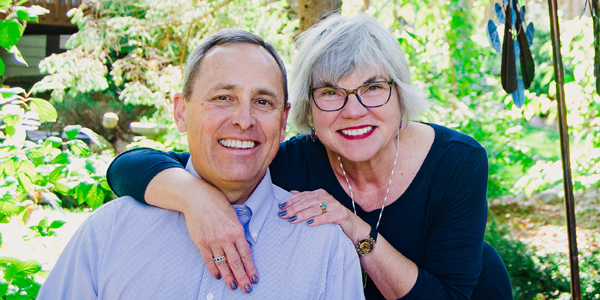 Cathy and John Muggee like to plan ahead, and they're pretty good at it. So good, in fact, that they were able to retire early from 3M, where they'd both worked for 33 years. But planning for the future didn't stop at retirement. "Our financial advisor would ask us, 'What do you want to do with your money? Do you want to leave it all to your kids?'" John recounts. "Those were good discussions to have because it pushed us to crystalize our thoughts."
By chance, the couple received an invitation from the Catholic Community Foundation (CCF) to attend its annual investment conference. They were a year into retirement, and though they'd never heard of CCF, the agenda looked interesting. They decided to go.
Now, Cathy and John have a donor advised fund and channel about 95% of their annual giving through CCF. They're also considering a legacy gift. "We're thinking through whether we want to set up an endowment or a fund that would pay out over ten years," Cathy explains.
The Muggees have a wide range of philanthropic interests, including early education, senior services, and helping people who have been incarcerated. They also prioritize support for several organizations in the field of pediatric cancer. "Our son had leukemia when he was eight," Cathy says. "When it happened, it was as if we watched a whole machine kick in to support our son and our family."
John cites a number of organizations and caregivers that helped them get through the experience. "We saw first-hand what a powerful tool an integrated care approach is for people in crisis. Supporting that work will always be important to us."
For Cathy, who recalls a childhood where money was tight, good stewardship of the family's resources is a core value. "You want to be in a position to take care of yourself, and, if you're lucky, take care of others."
Now, in retirement, the couple appreciates the opportunity they have to give generously of their time, talent, and treasure. "We've thought through where we want our money to go, and we're able to volunteer our time where it's important," John says. "It's very satisfying."